Introduction
|
The Technical
|
Our Equipment
|
Our Diet
|
Planned Itinerary
Technical
The plan is to provide family and friends with frequent updates on our progress on the trail. Using my new Blackberry smartphone and a Canon digital camera, I plan to update a custom built blog via the AT&T network while on the trail. By doing this, I will need no outside assistance from friends or family members to maintain the site. This will also be a true test to AT&T's current moto of 'More bars in more places'.
After reviewing the AT&T service maps I feel somewhat optimistic about receiving enough service to make this worth my time. I decided to use AT&T as my cellular provider because I was already in contract with them, and I have heard that their data network, even though slow at times, does reach out to more remote places than other cellular providers.
I like to believe that I will be the first to update a blog on the Appalachian Trail independent of any outside assistance. Here is a short description of how this will work. (I'm not an obsessive blogger or anything. This just seems like a cool and challenging idea for me to attempt.)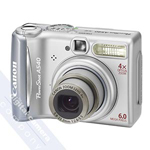 1) I take pictures on the trip, everyday, with my new Canon Powershot.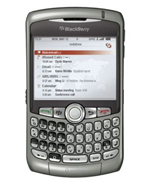 2) Whenever I receive service on my smartphone,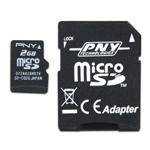 I transfer the images on the SD Card in my camera to my smartphone. (Blackberry Curve 8310)
3) Using an application on the smartphone called 'Rove Mobile File Manager', I transfer photos to my website. http://www.rovemobile.com/
4) I post a new blog on the webpage and link a corresponding photo from our trip!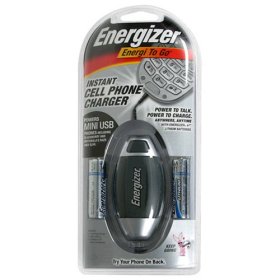 5) Using a product called Energizer Energi To Go and lithium batteries, I can charge my phone at anytime on the trip.
***Post Hike Update***
Throughout the hike my Blackberry worked great! I only had to use my mobile lithium battery charger a few times. My battery would last long enough to make it between stops at hostels and hotels. Even though I didn't use the mobile charger much, it was great to have as a backup. However, for the normal hiker, the lithium batteries and charger would just be extra weight, and you would likely drop it in the first couple days. Many experienced hikers would say if you don't use it everyday, then get rid of it (with the exception of first aid).
Cell service was a pleasant surprise with AT&T. There were only a few times that I couldn't get cell and data coverage over a period of 3 days or more. In general, I could get service to post updates to my blog almost everyday, except in a few areas. The time that I received the best coverage was at the higher elevations, such as ridgelines, summits, and observatory towers. Many of these higher elevations were actually better for cell coverage than some of the smaller towns.
I can't truly judge which of the two major providers had better coverage, Verizon or AT&T. They were too close to call. Adam had Verizon and I had AT&T. In the southern states Verizon coverage was probably a bit more prominent, while AT&T was probably more reliable north of Maryland. There were days when you could find coverage for one of our phones and not the other; but for the most part, when one phone had coverage, the other did too.
I personally experienced the most problems with finding coverage in some of the small southern towns. The one I remember the most was when I spent 2 days in Hot Springs, NC (where most everyone takes time off). For those two days I had absolutely no cell service, and Adam had full coverage. I guess some of the smaller towns only provide one carrier to their inhabitants.
So communication and even data communications via cell phones is completely realistic on the Appalachian Trail. I was very skeptical at first, but even in Maine, I received enough coverage to update the blog on a reasonable basis. So my advice to future AT hikers is to bring a cell phone along with you. But have it only for emergency purposes, and for a way to inform family of your travels. Some hikers will get irritated when others overuse technology in nature, and I completely agree. Keep it to a minimum for journal entries and for briefly contacting family.